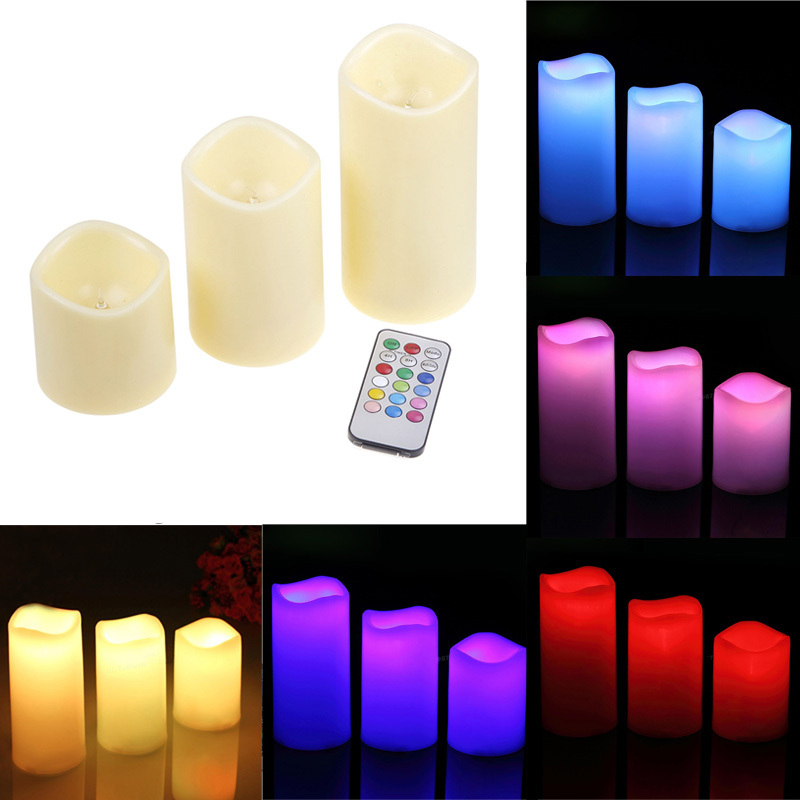 Flameless Candles Made From Real Wax with 12 different colors with the flickering option

Relaxing lighting solution; Ideal for shelves, bedside cabinets, coffee tables & much more; Can be used for weddings, birthdays, or Christmas parties

You can decorate your home interiors with these candles and create the right look.
Safe, long-life LED candles There is no mess, drips, or spills
LED candle lights have already become the necessary items when you are enjoying the candlelight dinner with your family.
This is a colorful LED candlelight that can flicker like a real candle, with no flame, and no heat. Flameless Candles combine absolutely realistic wax exteriors with state-of-the-art flicking LED bulb technology which mimics the behavior of combustible candles without the danger. The LED candle light features romantic, warmth, and happiness in one.
Flameless, battery-operated candles, are wonderfully worry-free. Our flameless candles are perfect for weddings, parties, restaurants, and home use.