the kodak mini shot instant camera takes 10 megapixel (MP) photos and displays them on a 1.7' LCD screen; it's here, staring at the viewfinder, where insta-cam users are faced with unfamiliar freedoms — borders, monochromatic schemes, sepia, and more filters. but most-foreign to instant photo fans is, simply, the judgment call. print, or save for a better capture: the mini shot — presented at this year's CES — grants users the freedom of choice. the user experience can be broken down into three components: it's a camera. it's an app. above all else, it's a bluetooth printer with style.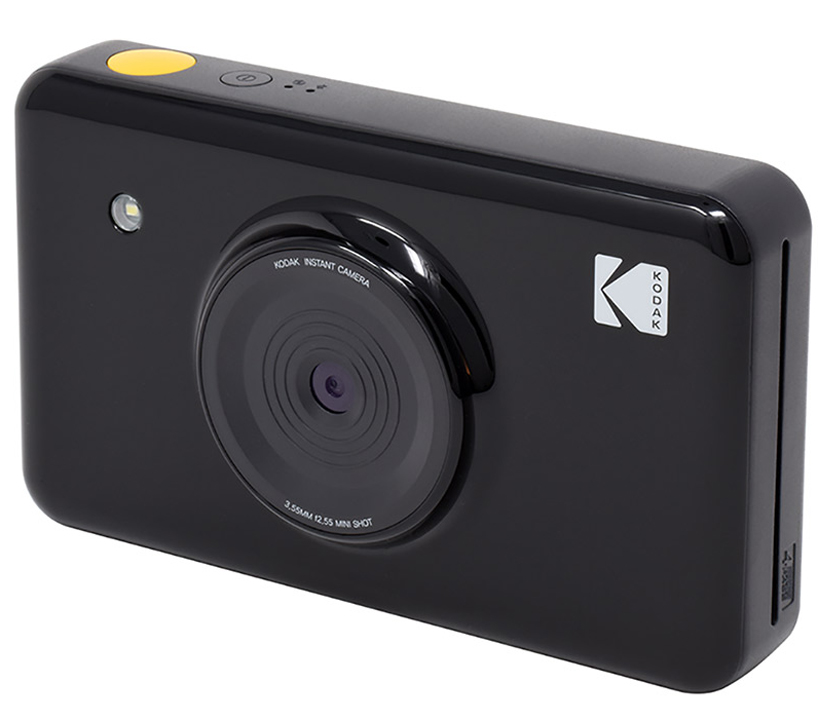 the camera: the 10MP photos shot and printed directly from the device are what one would expect from an instant camera — sensitive to light in a characterizing, storytelling-thumbnail sort of way. but the true innovation of the mini shot is not found in the camera — it's found in the interface of a smartphone app and in the quality of its instant, bluetooth printing.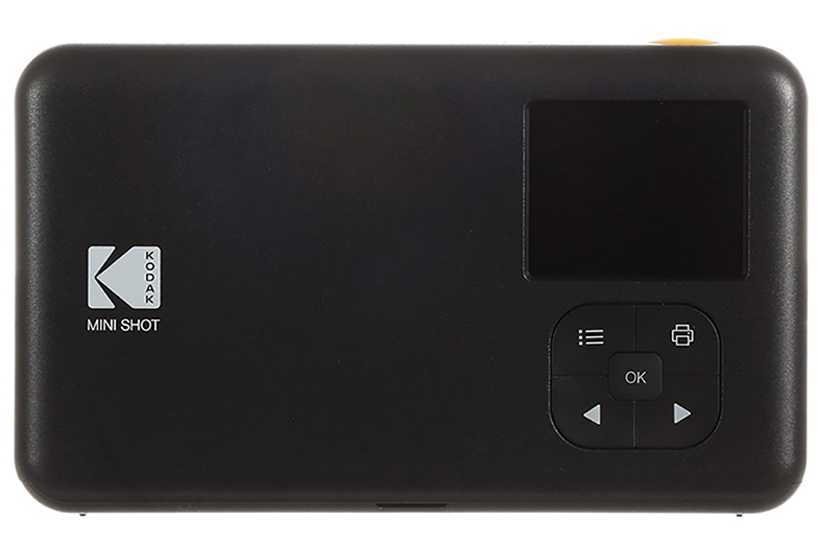 the app: once the kodak mini shot app has been downloaded, your smartphone bluetooth is on, and the devices have paired, the true user experience of the mini shot begins. after the app asks to use your smartphone's camera, another sudden jolt of freedom sets in; this instant camera is an instant printer for your far-superior, infinitely more customizable, adjustable, and editable smartphone photos.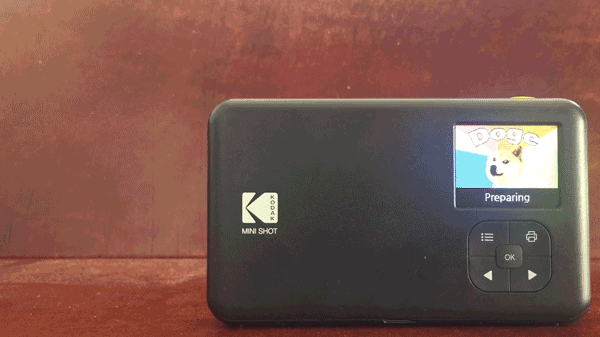 the printer: phone synced, photo taken and edited to the hearts desire, now, the sleek kodak mini shot instant camera feels less like a camera, and more like an extension of your smart phone. touching the print button in the upper right corner of the screen immediately feels cool, when suddenly, an arpeggio of calculated buzzing directs the photo out of its mouth, then back in for a treatment of yellow, out for you to see, then back in for magenta, out cyan, a near-finished photo, then back inside, one last time, for final lamination. the whole process takes about 30 seconds. its fascinating to watch and hear, and satisfying to hold, fully-developed.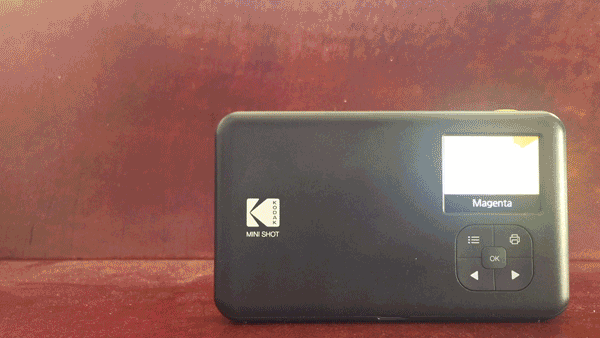 overall: instant camera users know the disappointment of an overexposed waste of an overpriced little piece of photo paper. kodak eliminates this pain point completely with the mini shot. the 10MP 'instant camera' looks like a camera, but it's actually a nice, wireless printer for instant camera fans looking for more freedom and less wasted photos.